December 1, 2022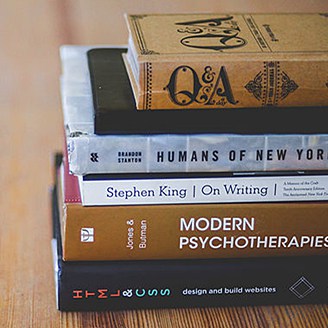 After working as an educator for over 20 years, I started working at the Musser Public Library's service desk in April of 2018. Prior to my library life, I taught pre kindergarten to ninth grade as a teacher of the deaf and hard of hearing, third grade, and I substituted in all elementary capacities.
Although I changed course with my career, I still feel a connection to young people. It excites me to make library cards for young readers. I also enjoy the small kids that come to the desk with parents. A few children have shown interest in processes at the library like how the indoor and outdoor book drops work. I end up asking active boys to count, sing their ABC's and show off their skills sometimes to keep them occupied so the parent is able to accomplish a task. I am so excited that we have the LENA programming to encourage language in young children. It makes my heart happy.
What am I excited about at the library? I set some goals for myself this year, one of which was to read 50 books. I am on the road to meeting my goal, which has exposed me to several different authors and genres. I have read many historical fiction books such as Lilac Girls by Martha Hall Kelly and The Tattooist of Auschwitz by Heather Morris. I enjoy books with drama or struggle that have happy endings, like The Heirloom Garden by Viola Shipman. I also have perused some non-fiction books about sleep, such as Why we sleep : unlocking the power of sleep and dreams by Matthew P. Walker and The sleep fix : practical, proven, and surprising solutions for insomnia, snoring, shift work, and more by Diane Macedo. A library patron recommended Outliers by Malcolm Gladwell.   I found the book stretched my thinking about what leads to success. I really enjoyed the book The Midnight Library by Matt Haig. I thought it was an interesting way to view life and had many twists and turns that made me want to read and find out the ending. These books are just a sampling of what I thought was noteworthy.
This year I have also explored books about two of my hobbies : cooking and baking. Previously, I had watched TV shows to get kitchen tips and tricks. I checked out a book about pies and this summer made a mushroom and onion galette from one of the library cook books.  During the pandemic, I worked to learn to make scones because the farmers market ladies' offerings were not available. Also while the world was in quarantine, I experimented with lentils for the first time and learned to add spices to create tasty items. I like to make one pot, one pan or crockpot meals that are simple and tasty. I enjoy making enough for my husband and I as a couple and then freezing portions or having leftovers. With inflation, I find it a challenge to make things from scratch that are not as expensive as eating out or buying pre-made items.
Aspiring to achieve goals and learn new things makes life more interesting. I hope to see you soon enjoying the library. It is a great place with many resources and connections that enrich life.
"What I'm excited about right now" features one library employee at a time writing about their current favorites in books, magazines, music, TV series, movies, games or other materials or activities that inform or entertain. This column also appears in the library's December 2022 newsletter.