April 2, 2021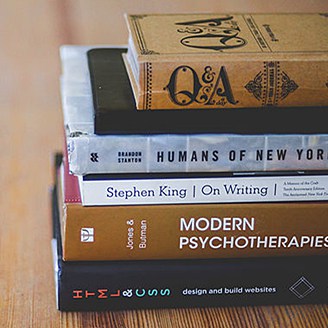 April is finally here! 
April is National Library Week (April 4-10, 2021) and the theme is "Welcome to Your Library." This theme promotes the idea that libraries extend far beyond the four walls of a building – and that everyone is welcome to use their services. During the pandemic, libraries have been going above and beyond to adapt to our changing world by expanding their resources and continuing to meet the needs of their users. Whether people visit in person or virtually, libraries offer opportunities for everyone to explore new worlds and become their best selves through access to technology, multimedia content, and educational programs.
National Library Week allows for the promotion of local libraries and their workers. From Harry Potter and Matilda, to Lord of the Rings and Game of Thrones, we're sure at some point you've dashed to the library to borrow your favorite book. Then comes studying. Haven't we all spent endless hours in the library revising for our exams, borrowing textbooks, free journals and using their online resources? Do you remember that feeling of getting a brand-new library card – of whipping it out when you borrowed a mountain of DVD's? Of course, times have changed since the millennium, but aren't the staff always so professional and kind? Libraries are pivotal to society to both universities and to schools. Celebrating them, means celebrating silent reading, our communities and getting into college.
Libraries do so much more than house the books. Today as always, library workers are masters of research. They find the obscure quote (or partial misquote as the case may be) helping you to annotate your research paper correctly. When you're on a job search, they offer internet access and computers so you can polish up your résumé, too.
Often, libraries are the keepers of local history. The names of pioneers and settlers' names are usually recorded in books and newspapers of the era. Many libraries across the country house those books, papers, and many other resources.
Library workers champion our youth. They foster creativity and are a wealth of diverse opportunities for growth. Not only do they create projects and inspiration for our youth, but they also create them with enthusiasm!
HOW TO OBSERVE #NatonalLibraryWorkersDay
Give a shout out to a library worker you know. Discovery all the resources your library offers. Support your library and its staff. When budget time comes for your city or state, do your part to support your library. Visit your local library, or it's Use #NationalLibraryWorkersDay to post on social media.
NATIONAL LIBRARY WORKERS DAY HISTORY
The American Library Association sponsors National Library Workers Day, and it was first celebrated in 2004. It was started as a way to raise support for better benefits and salaries at a time when they had been stagnant for years. The observance continues to promote increased benefits and wages for the services provided by library workers every day.
NATIONAL LIBRARY WEEK ACTIVITIES
Use their online resources

Due to Covid-19, this year, let's celebrate by showing our appreciation for libraries and librarians around the world who are still making content available to us this week. Let's use the online services they've made readily available to us and continue supporting them as a community in this strange time of crisis.

Support your local library on social media

Show your support on social media. Follow the American Library Association and I Love Libraries, make sure you're using the correct hashtags. They're #LibrariesTransform and #NationalLibraryWeek. Follow these accounts and interact with other library lovers. ALA: Twitter: @ALALibrary, Facebook: @AmericanLibraryAssociation, Instagram: @americanlibraryassociation. Follow I Love Libraries: Twitter and Facebook: @IloveLibraries.

Re-read your favorite books

In honor of this week, sift through your book collection and revisit the classics. Try and pick the books you first read by borrowing from the library. Relish in the moving corridors of Hogwarts, walk in the snow in Narnia or skip down memory lane by reading a great novel that makes you reminisce and that can also transport you to another place and time.