May 27, 2022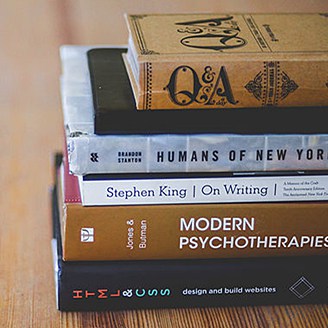 After leafing through a Mountain West travel guide in 2018, my significant other and I took that year's week-long summer vacation in Leadville, Colorado. Situated in a valley next to the Sawatch Range of the Rocky Mountains, Leadville is the highest incorporated city in the United States at 10,152 feet above sea level. It's a quirky town with only a couple thousand residents and prides itself on things like being the second leg of the Western Pack Burro Ass-ociation's Triple Crown race. This basically involves a pack burro/racing donkey and a runner tethered together for a 15 or 21 mile race through the mountains. The runners call it being on "Donkey Time."
We're avid hikers and on that first trip, we decided to try and summit Mt. Elbert, the second highest mountain in the contiguous U.S. and also known as one of the 53 14er's (summits at 14,000 feet above sea level, or higher) in Colorado. After a brutal three hours of hiking up 4,000-plus feet, we made it to the top. It was our first summit above 14,000 feet, and we were hooked. 
Since that first trip we've now climbed a total of five 14er's (Elbert, Massive, Quandary, Sherman, & La Plata). This year we hope to do two more, Belford & Oxford. Will we hike all 53? Maybe, although we'll have to pick up the pace if we want to finish before we're 65! But each year we have a reason to train (read: a lot of stair stepping), eat healthy(mostly) and a shared goal (couples therapy) to reach. And we need to stay motivated given the relatively flat landscape of the Midwest.
To that end we use the library for all kinds of inspiration (and a little healthy fear) including movies, books and magazines. A couple to make your hands sweat are Free Solo, chronicling climber Alex Honnold's free climb of El Capitan's nearly 3,000-foot vertical face at Yosemite National Park. You have to see it to believe it and you have to promise to keep your eyes open. Another nail-biter is the movie Everest, based on the real life story "Into Thin Air" as told by author and climber Jon Krakauer. In 1996, eight climbers were killed and several stranded in a disastrous attempt to summit the world's tallest mountain. We don't plan on trying that beast any time soon, but the story brings into stark relief the choices people have to make when faced with life-or-death decisions. And lastly, we check out each issue of Outside magazine to goad ourselves into staying the course, especially during Iowa's long, dark winters.
The library is a place that can serendipitously spark an interest that can last a lifetime and nurture and grow that passion for the rest of your days. We found the mountains. What will you find?