June 24, 2022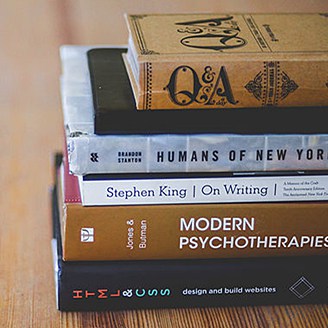 What am I passionate about? This question makes me think about my many collections.
I have a Wonder Woman collection because who doesn't want to have an invisible jet? As a mom I have always enjoyed the fantasy of getting into my invisible jet and escaping from the kids, the cooking, the cleaning – for just a few minutes peace! However, my costume would be much more modest than what Lynda Carter or Gal Gadot wear. I'm more the yoga pants and t-shirt type.
Another collection I have are Funko Pop figures. I don't know what it is about these but I just find them so darn cute! I keep telling myself to stop buying them but I'm not listening to myself.
When I was little my brothers and I received several Fisher Price toys. I especially remember playing with the farm and school house. About 20 years ago the library got a Fisher Price Toys Price Guide. I was hooked on digging through my parent's basement and scouring eBay for "little people" and pull toys. I now have a small collection on display at my house.
My grandma always carried a cloth handkerchief tucked up her sleeve. One year, while I was at the Iowa State Fair, I saw a quilt made from this type of handkerchief and thought, "I can do that." Have I done it yet? No, but I did find her handkerchiefs, and maybe one day I will get around to it.
My brother collected Legos as a child. He once set them up on the pool table in the basement and created an entire village. I remember always being drawn to the minifigures and not so much the building with Legos. Now that I have a son, I find that Legos have entered my life again. There are certain sets that I have built, but I am still drawn to the minifigures. Stop at my desk at work and you might find a few sitting around!
Speaking of childhood memories, even though I grew up in Louisa County, my mom saw to it that I participated in the MPL summer reading program every year. That was many years ago when you counted the number of books you read and not the number of minutes. Not to toot my own horn, but I was the "other school" winner once or twice. This is a photo of me from the Muscatine Journal. It was taken with the winners' group.
Probably what I am most passionate about is books, and I am lucky enough to work in a library! How cliché is that?
"What I'm excited about right now" features one library employee at a time writing about their current favorites in books, magazines, music, TV series, movies, games or other materials or activities that inform or entertain.