August 24, 2022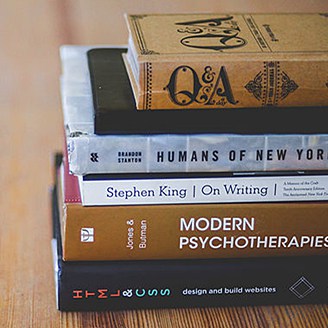 I always thought genealogy sounded interesting, but I didn't really know where to start. When I started working here at the library, I discovered how many free and amazing genealogy resources our library has to offer. Now I am totally addicted to genealogy and can't wait to find the next piece of the puzzle in my family's history.
I was especially interested in finding out more information about my mother's paternal side of the family. I knew very little since my grandfather's family was from out of state and he and his family members had all passed away. Using the library's Ancestry database available through our website, I was able to see old census records. From these records I discovered that my great grandfather and several of my great uncles worked for the coal mines. This led me to a newspaper article showing that they were let go when the coal company started using strip mining over traditional techniques of mining. As a result, many miners lost their livelihoods. My ancestors became activists protesting the coal companies. However, the courts sided with the companies who were granted an injunction against the protesters.
One of the things I like about genealogy is that it leads you to a desire to learn more about history. It is fascinating to see your ancestor's place in history and how what was happening in the country and the world during that time that shaped and influenced their lives. When looking at birth records, I didn't know why my great grandma was born in England, but her older sister was born here in Iowa. It was a mystery to me until I found an article from the Muscatine Journal on Newspapers.com. The family went to visit relatives in England before my great grandmother was born. It was supposed to be a short visit. However right before they planned to return to the United States, the Lusitania Ship was torpedoed and sank. They were unable to return for four years until the war was over. During this time my great-great grandfather helped the war effort by working to build ships.
While doing my research I have found that you do not always know where your journey may lead you. I often start with a focus on something but when I pull on that thread, it leads me to something entirely different. On one occasion I was browsing Musser's archives when I discovered a book of newspaper clippings on Fairport, Iowa, compiled by Lois Ritter. I have lived in Fairport my whole life, so it piqued my curiosity. Even though it was not what I was really looking for, I learned a lot of interesting things about the town's history by wandering from my original path. Fairport was previously known for the pottery that was made there. One photo I found in the book was a photo of my brother's house taken in 1874.
Another place I have found some hidden gems was The Oscar Grossheim Photographic Collection. This is a collection owned by the library which tells the history of Muscatine through photos. It consists of over 50,000 glass plate negatives taken from around the late 1890s to the early 1940s. It is definitely worth looking at if you had ancestors who lived in Muscatine during that time period. This is where I found a photo of my grandpa's grandma dated 1914. My grandpa had never seen this photo before and was touched to see her picture.
If you have an interest in genealogy or history, I suggest you begin your journey here at Musser Public Library. I have found several good books and magazines here and on the Libby app (also a database offered through our website) that gave me a lot of valuable information on how to conduct my search. Another valuable resource we have here at the library is our library's archivist, Jenny Howell. I have often referred patrons with local history and genealogy questions to Jenny. She is always eager to help.
I have not only learned so much that I didn't know about my ancestors, I am also learning more about history. I'm still finding new avenues to explore and have found a hobby that will likely keep me busy for years to come.
"What I'm excited about right now" features one library employee at a time writing about their current favorites in books, magazines, music, TV series, movies, games or other materials or activities that inform or entertain.