October 31, 2022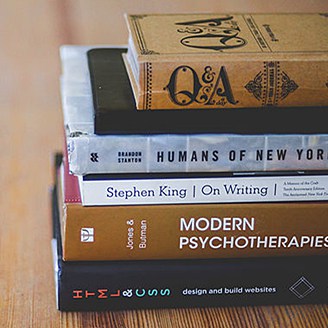 What an Adventure! That is the best way to describe my transition from a public school special education teacher to becoming a children's/teens' librarian at Musser Public Library.
As I approach the four-month mark of my career as a librarian, I have so much to be excited about! Although I have come to the job without prior library experience, I have taken on new and existing programming with enthusiasm and gumption. I have always been most excited when starting a new adventure, and my time in this position has already shown me it will be an incredible adventure! I am so excited about the relationships I have been building with our littlest patrons through leading some existing programming, such as O Baby Lapsit. It's been a delight to watch the little ones change and develop on a week-to-week basis. The sweet little babies who were sitting in their mommies' laps four months ago are now trying with all their might to crawl around while we sing, and the little ones who couldn't yet stand during my first weeks here are beginning to show their personalities with their own unique and entertaining dance moves! 
In addition to existing programs I have taken on, I'm excited about new programs I have created for our library guests. As a musician who has always enjoyed the experience of jamming with a group, I'm excited about the "Library of Rock" program. There is a sense of accomplishment that comes with learning a new song, especially when you are able to share that experience with a group playing it together. It has been so exciting to watch a group of junior high school musicians join their talents and rock out in harmony.
I am excited about sharing with the public meaningful and useful information I gained during my years working in public schools. I have started a program, "Understanding Your Child's IEP," in cooperation with the Mississippi Bend Area Education Agency. It is designed to help parents of students with diverse educational needs gain a deeper understanding of the Individualized Education Plan (IEP) processes and the essential role they play on their child's educational team. While this program has just started, I can already see its impact on educational outcomes for students and families.
I have also been so excited to meet so many young students in our community! I have visited nearly all of Muscatine's elementary schools – engaging with nearly 500 kindergarteners and first-graders – with "Mr. Taylor's Songs and Stories." We laugh, sing, play with puppets, read stories, and of course, dance our silly socks off! This past month, I also began teaching a drop-in program on early literacy skills for local homeschool students. It has also been a delight to interview emerging readers about their favorite books on my podcast, "Take a Picture Walk." 
In summary of all my new experiences at Musser, I'm excited about how this new role gives me opportunities to make a positive impact in the lives of people in our community, especially through connections that enable me to watch children grow in their knowledge, interests, and abilities! As I say at the conclusion of my podcast episodes, "Keep those kids curious. Keep those kids exploring. And keep those kids adventuring!"
"What I'm excited about right now" features one library employee at a time writing about their current favorites in books, magazines, music, TV series, movies, games or other materials or activities that inform or entertain. This column also appears in the library's November 2022 newsletter.